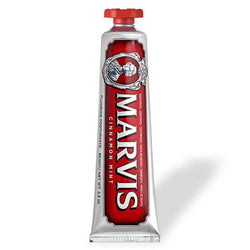 Marvis Cinnamon Mint Toothpaste
Skin type:

All Types
buy 6 and get free shipping
The Marvis Cinnamon Mint Toothpaste offers a unique tingling sensation that adds to the freshness, while thoroughly removing plaque and tartar for a sparkling, white smile. 
Protects and brightens your smile while providing long-lasting freshness with a warm, sweet flavor.
ALL PRODUCTS SHIP FROM WITHIN THE US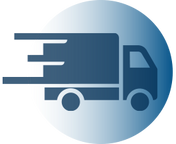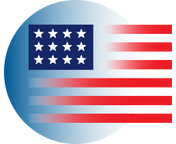 SHIPS IN 24H FROM
WITHIN THE US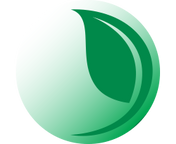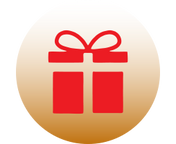 EARN 33 FRENCH LOVE POINTS
WITH THIS PRODUCT!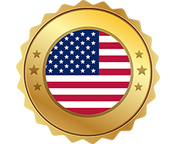 WE ARE THE
US FRENCH PHARMACY
inseparable…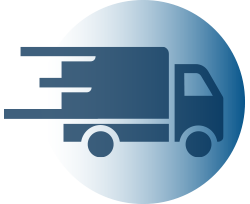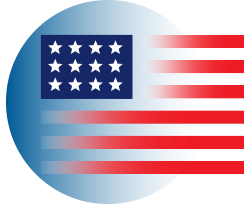 SHIPS IN 24H FROM
WITHIN THE US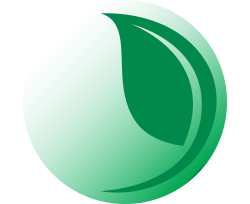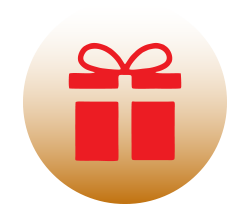 EARN 33 FRENCH LOVE POINTS
WITH THIS PRODUCT!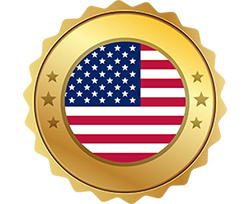 WE ARE THE
US FRENCH PHARMACY
In addition to maximum protection, and an extraordinarily bright smile, the Marvis Cinnamon Mint toothpaste will leave long-lasting freshness with a pleasant taste sensation. While an unusual flavor, the Cinnamon Mint works great - in addition to tasting a little like Christmas, cinnamon has a natural tingling that combines with the mint to make you feel refreshed. Compared to regular mint, it has a warmer, sweeter flavor.
The result is white, protected teeth with fresh breath that lasts all day long. Effectively prevents tooth decay, tartar, and plaque. Remarkable cleaning power, refreshing flavor, and teeth-whitening capabilities. The formulation is vegan, gluten-free, and paraben-free. The consistency is very dense, you only need a small amount, making the tube last!
Tingling and exotic Cinnamon Mint flavor
Removes plaque and tartar
Bright, white teeth
Long-lasting fresh breath
Cruelty-free, vegan
Apply a small amount of toothpaste on a toothbrush and thoroughly brush your teeth. Use morning and evening daily.
Cinnamal
Titanium Dioxide
+ Glycerin, Aluminum Hydroxide, Aqua, Silica, Aroma, Cellulose Gum, Titanium Dioxide, Sodium Lauryl Sulfate, Sodium Saccharin, Sodium citrate, Citric Acid, Eugenol, Limonene, Cinnamal, Cinnamyl Alcohol, Benzyl Alcohol.
Marvis surpasses the traditional concept of toothpaste. It is a world that is at once current, curious, and open to new things: it transforms simple gestures of the everyday into a moment of pure pleasure. This was the premise for creating ironic and unusual, yet welcoming and attractive tastes, which captivate you in a whirlwind of sensations.
The concoctions for toothpaste that charm even with its texture, are extremely compact and pleasant and offer perfect protection, an unmistakably fresh sensation, and an unforgettable smile.