Embryolisse Lait Creme Concentre
Skin type:

Dry, Sensitive
buy 5 and get free shipping
A vitamin and antioxidant-enriched moisturizer ideal for dry skin.
Is this the beauty secret celebrities know that we don't? This 'miracle cream' is a multi-use moisturizing and nutritive product rich in essential fatty acids and vitamins, yet silky, light, and quickly absorbed. It leaves your skin with a soft satiny finish. It can be used as a cleanser, a moisturizer, a beauty mask, or a smooth canvas on which to apply your makeup. Lait Crème Concentrate is a product make-up artists throughout the world keep ready in their professional arsenal of magic tricks.
ALL PRODUCTS SHIP FROM WITHIN THE US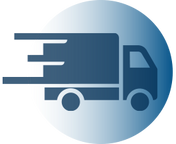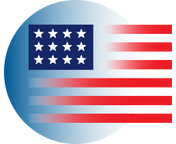 SHIPS IN 24H FROM
WITHIN THE US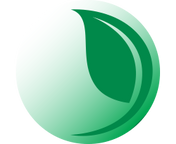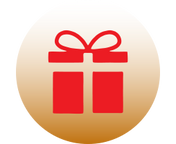 EARN 51 FRENCH LOVE POINTS
WITH THIS PRODUCT!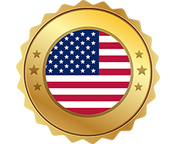 WE ARE THE
US FRENCH PHARMACY
inseparable…
Embryolisse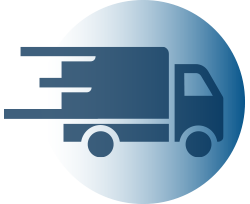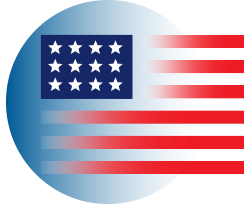 SHIPS IN 24H FROM
WITHIN THE US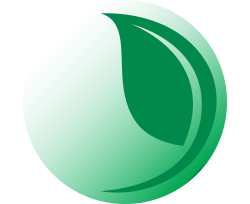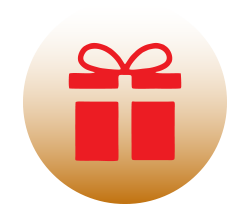 EARN 51 FRENCH LOVE POINTS
WITH THIS PRODUCT!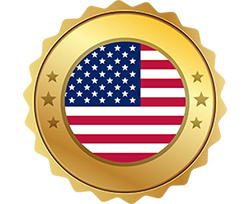 WE ARE THE
US FRENCH PHARMACY
EMBRYOLISSE rigorously selects ingredients with properties highly approved by the medical and cosmetic world, combined with dermatological active ingredients. This is why Embryolisse products suit the most sensitive skins. All Embryolisse products are created under pharmaceutical control and tested by dermatologists, they contain the right active ingredients in the right quantities. Embryolisse formulas give priority to ingredients from natural origin; they provide the skin the essential, no superfluous ingredient, in order not to irritate the skin unnecessarily. Nourished and moisturized, the skin is smoother, plumper, and naturally more beautiful. This is why our products appeal so much to beauty Professionals.

Embryolisse Lait Creme Concentre (formerly Lait Creme Concentre Gold 24 Hour Miracle Cream) features a light and milky texture that absorbs easily into your skin with a soft satin finish to restore moisture levels and revitalize your complexion. Shea butter provides emollient hydration as it delivers skin-nourishing essential fatty acids to repair the lipid barrier and increase elasticity. Soy proteins firm and tone your skin to diminish fine lines.
"RESULTS: the skin is suppler and more elastic, smoother, plumper and very soft.
Moisturized and nourished skin
Soothed skin, no longer feels tight
Simple and effective formula"

Apply a small amount on clean, dry skin in the morning as a make-up base or moisturizer. Use generously as a cleanser both morning and evening, or as a moisturizing mask by applying a thick layer.
Beeswax
Shea butter
Hydrolyzed soy protein
Aloe barbadensis leaf extract
+ AQUA. PARAFFINUM LIQUIDUM. STEARIC ACID. GLYCERYL STEARATE. TRIETHANOLAMINE. CERA ALBA. CETYL PALMITATE. BUTYROSPERMUM PARKII. STEARETH-10. POLYACRYLAMIDE C13-14 ISOPARAFFIN, LAURETH-7. PROPYLENE GLYCOL, HYDROLYZED SOY PROTEIN, ALOE BARBADENSIS. 1,2-HEXANEDIOL, CAPRYLYL GLYCOL. TROPOLONE. PARFUM.

Embryolisse® was created with the understanding of the "natural barrier" properties of the skin. The formulas preserve the biological balance and assure anti-aging prevention. The simplicity of these formulations minimizes the risk of allergy and respects the natural balance of your skin.
Embryolisse® products help restore skin tone and elasticity while protecting your skin; leaving it smooth, gentle, and supple. All Embryolisse® products are based on active agents, which restore skin deficiencies and at the same time promote the "natural barrier" function that protects against free radicals.
The plant extracts and active ingredients used in Embryolisse® are recognized for their gentleness and tolerance. All products are tested under dermatological control for their effectiveness and safety.​
Love the scent
Great nighttime moisturizer. Very nourishing to my dry skin and wake up feeling still moisturized.
Obsessed!
This is my new favorite! I've been using it as a moisturizer and it's perfect!!
Only moisturizer that works for me
I have tried dozens of moisturizers over the years. I have extreme combination skin - my skin is always very oily yet very dry. Until this lotion, I never found one that actually worked for me. I had persistent congestion and acne despite taking accutance in high school. A few moisturizers (even expensive, "clean" ones) also gave me pretty bad perioral dermatitis which required months of antibiotics to resolve (which also messed up my stomach). I decided to try only using french products to minimize the harmful chemicals on my face and I am so in love with this moisturizer. Sometimes I do have to add a little extra or some hyaluronic acid creme if it's a very dry day (I live in new england so its very dry and cold in the fall and winter) but for the most part this lotion is perfect year round. my skin has literally never looked bettter!!
You will love it
This is THE ONLY moisturizer I use on my super dry, eczema prone skin. I've been using it for a couple of years and it has helped keep flare ups on my face at bay especially in the winter when its so dry and cold out. Lasts all day, non irritating, hasn't ever caused a breakout. Worth all the hype.
A must try!
Context: I have naturally oily dehydrated skin.
Since increasing my retinol level and the change in weather, my skin is becoming more dry. I heard great things about this for dry skin and bought it. I was nervous about it being too heavy for my skin and I'm pleased that's not the case. It's not as thick as other moisturizers but skin very moisturizing. My skin feels hugged after using this day and night.
It does have a floral scent. Not my favorite but not bad at all.
Incredible
Will repurchase over and over. Lives up to the hype.
Wow
Smells amazing and leaves my skin so soft and hydrated. Amazing results when I use it under makeup leaves an amazing velvet look.