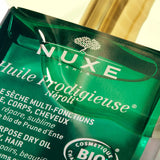 Nuxe Huile Prodigieuse Neroli Multi-Purpose Dry Oil
Skin type:

Dry Skin, Stretch Marks
buy 3 and get free shipping
A delicate blend of Plum and Sesame botanical oils, with soothing notes of Neroli.
The oil moisturizes giving your skin a beautiful glow.
Nourishes the face, body, and hair in a single step. 

ALL PRODUCTS SHIP FROM WITHIN THE US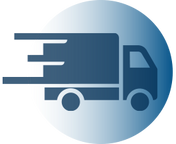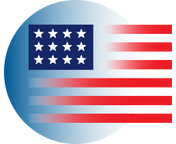 SHIPS IN 24H FROM
WITHIN THE US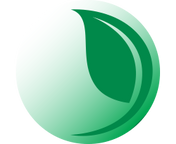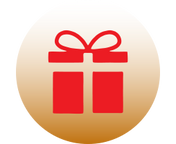 EARN 102 FRENCH LOVE POINTS
WITH THIS PRODUCT!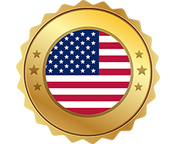 WE ARE THE
US FRENCH PHARMACY
inseparable…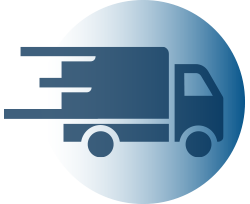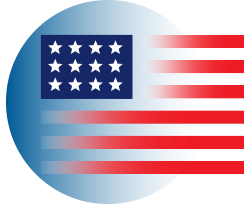 SHIPS IN 24H FROM
WITHIN THE US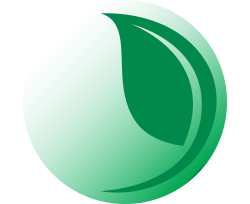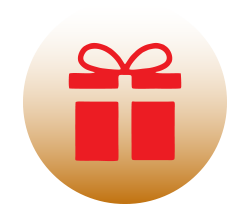 EARN 102 FRENCH LOVE POINTS
WITH THIS PRODUCT!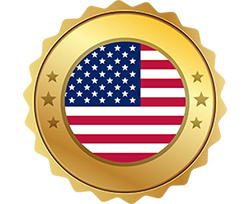 WE ARE THE
US FRENCH PHARMACY
A product to nourish your glow and repair your skin while reconnecting you with your senses. Its delicate alchemy of precious organic oils (organic Ente Plum oil and organic Sesame Oil) infuses your skin with an irresistible satin sheen thanks to its sensorial dry touch texture.
Its scent with soothing notes of Neroli nurtures a sensation of absolute serenity.
Antioxidant
Protective anti-pollution
Diminishes the appearance of stretch marks
Nourishes skin for a more beautiful, luminous look and feel
Can be used all year round, winter or summer, on your face, body, and hair.
Apply to your face and body to nourish and soften skin and add a satin finish.
For your face, apply directly or mix a few drops with your NUXE cream.
For amazing legs, mix a few drops of dry oil with your Moisturizing body lotion in the palm of your hand. Massage over your legs from the bottom to the top to capture the light and create a satiny glow.
Combination of 2 precious organic botanical oils:
Organic Ente Plum Oil: extracted by cold-pressing kernels of plums cultivated in Agen, France, this oil was selected for its exceptional composition of fatty acids and is recognized for its many nourishing and repairing benefits for skin and hair.

Organic Sesame Oil: extracted by cold-pressing sesame seeds, this oil has been selected for its concentration in essential fatty acids and for its sensorial properties that allow rapid absorption, leaving a dry finish on the skin's surface.
Vegan formula with no ingredients or derivatives of animal origin
Our quality commitment
Made in France products (formulation and production)
Parabens free Mineral oilfree No animal-based materials* No plastic micro-beads** No MIT***
Our commitment to respect the environment
An exclusive, ecologically designed jar
Paper from managed forests
Waste management
Easily biodegradable rinse-off products
No destruction of nature

Our societal commitment
Participating in the bees protection with the company " Un toit pour les abeilles", by sponsoring hives in the Vosges
Supporting 1001fontaines: by financing the installation of drinking water production stations inCambodia
Our eco-friendly active ingredients
Macadamia oil Macadamia nuts principally harvested in Guatemala, where our purchaser works to improve access to healthcare, education and drinkable water.
Hyaluronicacid 100% natural hyaluronic acid. The waste generated during production passes through a water treatment plant before being recycled into water which is then distributed locally (in line with agricultural best practices).
Saffron and bougainvillea bifloral cells Result of an entirely ecological production process that requires just a tiny number of original plants, avoiding destruction.
Daylily Oleoactive Oleo eco-extraction process. We do not use solvents or chemicals, thus helping preserve the environment.
Fantastic Product
Love, love this oil! The scent is wonderful. I love how it absorbs into the skin and doesn't feel super oily. Will definitely repurchase.
Lovely
This spray is fast absorbing and non-oily residue leaving. Its got a light scent and I'm obsessed with it, I wish this brand made a lotion of it.
A classic even better
I lived in the original Nuxe when I lived in Germany and France; I was missing it and decided to try this. I love the smell and the confidence I have that the ingredients are clean
Favorite Dry Oil
I love this product. I have found this dry oil to be hydrating for my skin, and stays long lasting throughout the day. The subtle scent is perfect for someone who is sensitive to most perfumes.
Nice!!!
I have tried 3 of the oils and this one seems a little more hydrating or it may just be a tad denser. Who knows! The smell is subtle and kind of woodsy to me. Awesome oil!!
Neroli fields
Wow! What a feminine scent that lasts. Adds a soft sheen to hair and/or skin. Absolutely in love with this dry oil and highly recommend if you love a soft, floral citrus scent.
Oh my
If you love Neroli, this oil is for you. Rich scent, not heavy, this is definitely another favorite of mine. I now have all three of these oils and it's a treat and a struggle to figure out which scent I want to wear everyday. Layering is fun as well.
Hydrating with subtle scent
Love this oil, very hydrating and with a subtle scent that is appropriate for before bed. My bf loves it. Gives the skin a beautiful dewy shine.