Bioderma Hydrabio H2O Moisturizing Micellar Water
Skin type:

Dehydrated, Sensitive Skin
buy 5 and get free shipping
Hydrating micellar water for dehydrated, sensitive skin - instantly cleanses the skin by removing dirt, debris, and makeup without stripping the skin of its moisture. 
Impurities, pollution, and even the finest particles of dirt lift off effortlessly with this gentle no-rinse cleanser and makeup remover that also soothes sensitive skin. 
ALL PRODUCTS SHIP FROM WITHIN THE US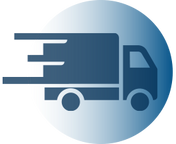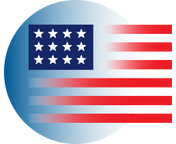 SHIPS IN 24H FROM
WITHIN THE US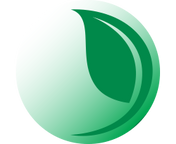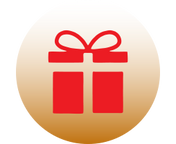 EARN 51 FRENCH LOVE POINTS
WITH THIS PRODUCT!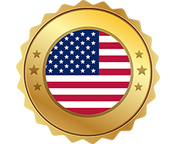 WE ARE THE
US FRENCH PHARMACY
inseparable…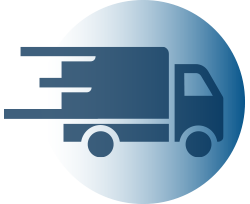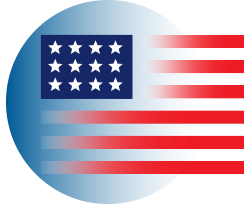 SHIPS IN 24H FROM
WITHIN THE US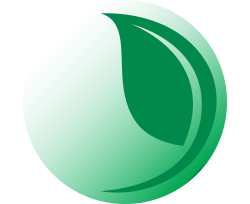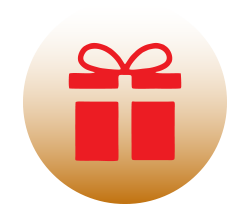 EARN 51 FRENCH LOVE POINTS
WITH THIS PRODUCT!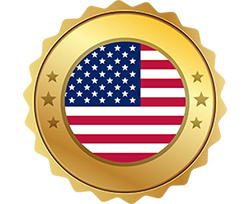 WE ARE THE
US FRENCH PHARMACY
Often prescribed by dermatologists, Bioderma's micellar water facial cleansers are in high demand among professionals due to their gentleness combined with their high efficacy in thoroughly cleansing the skin. The micellar water removed facial and eye makeup while soothing sensitive skin and leaving the skin moisturized, soft, and supple.
The micellar water does not strip the skin of its own moisture despite removing all impurities and excess oils in an instant. The formulation does not need to be rinsed off, you can follow the cleansing step with your serums and moisturizers, saving time and effort in your skincare routine.
Moisturizing micellar water
No-rinse facial cleanser and makeup remover
For dry, dehydrated, and sensitive skin types
Thoroughly cleanses the skin
Non-comedogenic, well-tolerated formula
Remove impurities and makeup at the end of the day by applying the micellar water onto the skin with a cotton ball or cotton pad. Repeat until no more makeup or dirt comes off.
No need to rinse the skin afterward.
Patented Aquagenium™
Niacinamide
Glycerin
+ Aqua/Water/Eau, Glycerin, Peg-6 Caprylic/Capric Glycerides, Disodium Edta, DAF Patent Complex, Cetrimonium Bromide, Niacinamide, Hexyldecanol, Sodium Hydroxide, Pyrus Malus (Apple) Seed Extract, Brassica Campestris Sterols, Tocopherol, Fragrance (Fragrance). [Bi 546].
BREAKTHROUGH INNOVATION
A pioneer since the 1970s, BIODERMA has acquired unique expertise by placing biology at the service of dermatology. This original scientific approach relies first and foremost on knowledge of the skin and its biological mechanisms to formulate products directly inspired by them.
STONG COMMITMENT TO SKIN HEALTH
BIODERMA has always sought to reconcile perfect effectiveness and better tolerance for each skin type and each condition. In order to guarantee the greatest dermatological safety, BIODERMA products contain a very limited number of ingredients and optimally dosed active ingredients. Pre-empting the recommendations of the health authorities, BIODERMA tends to exclude all dermatologically questionable products. These BIODERMA commitments are reflected in a formulation charter that applies to all product developments and grounds their superiority in a scientific method. This uncompromising approach explains why BIODERMA products improve the skin's tolerance and help it be less reactive. That is why they all benefit from the DAF (Dermatological Advanced Formulation) patented natural complex.
FURTHER AUTHENTICITY
The BIODERMA brand has always remained true to its convictions, followed its intuition and defended its spirit of independence. The Laboratory has maintained the same sincere passion to understand the biology of the skin and the same desire to innovate and take part in dermatological breakthroughs, far from preconceived notions and established dogma.
Great
I have acne prone skin, which stays clearer when clean clean clean. This product works to make sure my skin is makeup free!
Favorite Makeup Remover
I am avid user of this product. It's great to use to wipe ypur face in the morning and to remove makeup in the evening. I have dry, sensitive skin and this is a life saver.
TOTAL PACKAGE
I rarely write reviews, however, I have been using the Bioderma Hydrabio H2O Micelluar cleansing water for YEARS. This is the holy grail of cleansers, esp for moderate dry and/or combination skin. I am 46yrs old and have been an avid skincare enthusiast since my youth.
This product is like no other. My skin feels reshreshed & so clean, without the drying tight clean feeling after using! I've even gone so far as to test out this products cleansing results against my top shelf 200$ cleansers. I washed with my gel cleanser, then I washed a second time w/ my exfoliate. Once I used both cleansers, I THEN TESTED Bioderma Hydrabio H2O...TO SEE IF I WAS ABLE TO PU ANY FURTHER DIRT AFTER THE DOUBLE THOROUGH FACE WASH. I moistened my cleansing pad w/ the cleansing water and gently wiped over the cotton pad over my skin.
Hand to GOD, this cleansing water picked up dirt left behind AFTER using NOT ONE BUT TWO of my top shelf cleansers! This has been my only cleanserI use morning & night. Each use, leaves my skin feeling WONDERFUL, silky clean without any drying or scrubbing!
I KNOW this product has saved my maturing skin, leaving my face clean, refreshed and skin barrier balanced!NThere is no tightness or drying, and DEFINITELY no pore congestionafter using this! A MUST BUY!!!
Good product
I have very dry, dehydrated skin and this cleanser really does a great job of cleaning but not stripping my skin. I will continue to use.