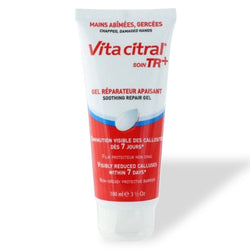 Vital Citral Soothing Repair TR+ Gel for Hands
Skin type:

Damaged, Chapped Hands
buy 6 and get free shipping
The ultimate soothing and repairing care for damaged, chapped, and irritated skin on hands. The Vita Citral TR+ Gel provides advanced hydration and soothes redness and tightness so you can enjoy immediate nurturing and lasting, softening results. 
Reduces calluses and irritation in as little as seven days.
ALL PRODUCTS SHIP FROM WITHIN THE US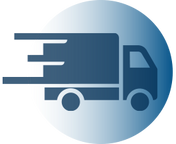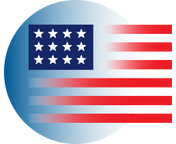 SHIPS IN 24H FROM
WITHIN THE US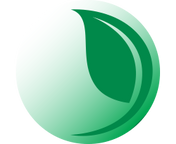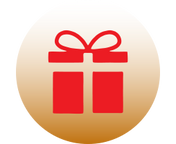 EARN 35 FRENCH LOVE POINTS
WITH THIS PRODUCT!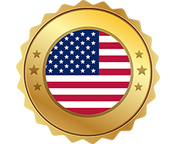 WE ARE THE
US FRENCH PHARMACY
inseparable…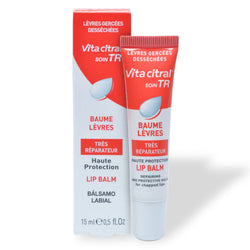 Vita Citral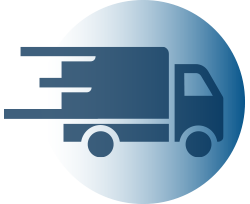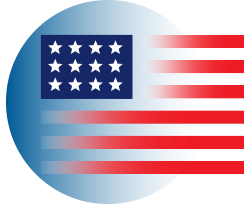 SHIPS IN 24H FROM
WITHIN THE US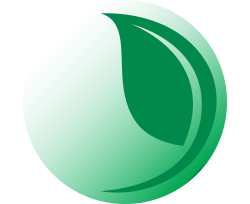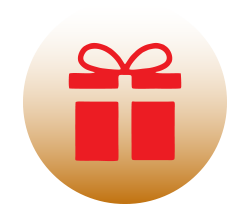 EARN 35 FRENCH LOVE POINTS
WITH THIS PRODUCT!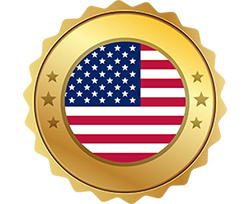 WE ARE THE
US FRENCH PHARMACY
The Vita Citral TR+ gel moisturizes and calms skin irritations including tightness and redness on even the most damaged and chapped hands. Its comforting power offers immediate and long-lasting relief. Smoothing out any roughness, the gel transforms your hands, making them feel comfortable and smooth to the touch.
Intensely hydrating gel with a non-sticky and non-greasy texture with potent soothing and restoring properties of aloe vera and allantoin. Within seven days, you can notice a significant lessening of calluses and irritation.
Soothing repair gel for damaged, chapped hands
Visible reduced calluses within 7 days
Non-greasy protective barrier
The ultimate solution for rough hands
Contains soothing and restoring allantoin and aloe vera
Apply twice a day or as needed focusing on extremely damaged, irritated areas to provide instant relief and long-lasting hydration.
Plant Glycerin
Aloe Vera
Vitamin A
+ Aqua, Glycerin, Macadamia Ternifolia Seed Oil, Panthenol, Cetearyl Alcohol, Sodium Polyacrylate, Cetyl Alcohol, Glyceryl Stearate, Phenoxyethanol, Propanediol, Caprylyl Glycol, Peg-75 Stearate, Allantoin, Dimethicone, Cisca (Imperata) Root Extract Cylindrica), Palmitoyl Serine, Silk Amino Acid Methyl Esters, Parfum (Fragrance), Ethylhexylglycerin, Ceteth-20, Steareth-20, Caprylhydroxamic Acid, Sodium Hyaluronate, Aloe Vera (Aloe Barbadensis) Leaf Juice Powder, Carbomer, Citrate Sodium, Acrylates/C10-30 Alkyl Acrylate Crosspolymer, Citric Acid, Tocopherol, Biotin.
Vita Citral, a brand under the Asepta Laboratories umbrella, operates, develops, and manufactures its products in Monaco using the latest advancements in cosmetic science.
With a selection of products that are both efficient and comfortable, Vita Citral commits to taking care of your hands. Asepta Laboratories has developed four innovative formulae that are non-greasy, oil-free, and fast-absorbing for thorough and efficient hand care.
Shockingly good!
I had zero expectations for this product and just threw it in my cart because I'm willing to try anything at this point. I have used probably 50 different hand lotions in the last few years with varying degrees of success but nothing has ever worked this well. I don't even use this product frequently, just when I remember, but the results have been shocking! I would never bother with reviews normally but if you suffer with dry cracked hands, this is something I highly recommend!
With persistence pays off big time
I have several autoimmune diseases that cause my cuticles crack and bleed and cause the skin adjacent my cuticles to thin, split, peel, and bleed. In all it has looked an embarrassing mess, as you can imagine. I've tried innumerable creams, ointments, oils, overnight glove/ masks - you name it. Vital Citral Soothing Repair TR+ Gel for Hands - used AM and PM and after washing is moisturing and is actually healing my cuticles and skin after a couple of weeks of consistent use. (Consistency is key). They look so good already I don't feel I need to hide my hands. At night I use all over my hands, but otherwise all it takes is a small pea size massaged into each finger. SO pleased. Will be continuing to use indefinitly.
It's Magic!
Use this on my feet after marathon running, it's as if they've never even had any activity at all. Leaves them soft and comfortable.
Wonderful!
I've been looking for something for a long time that would soften the hard skin around my nails - not just ragged cuticles, more than that, like calluses. This has done that job beautifully! And another hand creams absorb so much better.