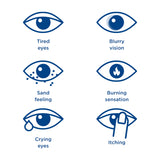 Innoxa Blue Drops Hydrating Eye Lotion - Radiance and Relaxation
Skin type:

Tired, Red Eyes
buy 3 and get free shipping
Beautifying and moisturizing eye drops for tired, dry, red, and itchy eyes with triple action of moisture, protection, and whitening. 
This Innoxa flagship product, the Blue Formula, has been featured in French Vogue and has gained massive popularity for a good reason, it's truly a miracle for dry and tired eyes. Brightens and whitens red, yellow, and grey eyes. 
ALL PRODUCTS SHIP FROM WITHIN THE US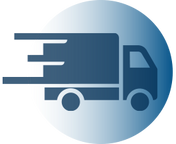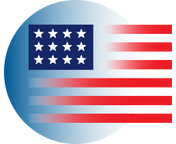 SHIPS IN 24H FROM
WITHIN THE US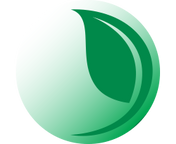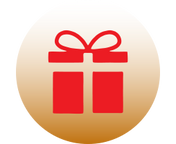 EARN 83 FRENCH LOVE POINTS
WITH THIS PRODUCT!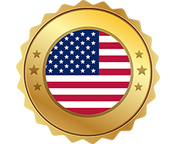 WE ARE THE
US FRENCH PHARMACY
inseparable…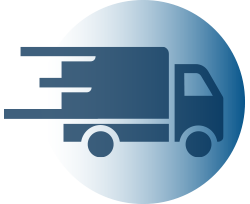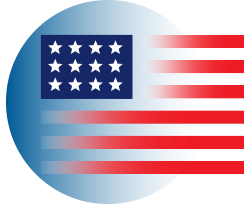 SHIPS IN 24H FROM
WITHIN THE US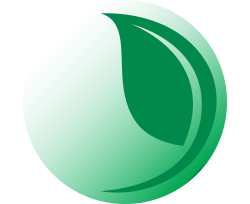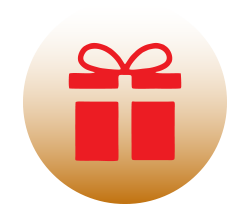 EARN 83 FRENCH LOVE POINTS
WITH THIS PRODUCT!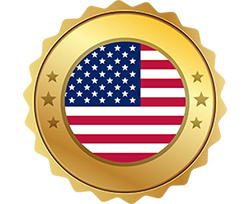 WE ARE THE
US FRENCH PHARMACY
The most popular Innoxa eye drop, the Blue Formula, cures dry eye symptoms immediately, providing long-lasting protection and lubrication for the cornea. Soothes discomfort and signs of eye tiredness, making it ideal for dry, tired, and irritated eyes or if you suffer from itchiness in the eyes, difficulty blinking, or blurred vision.
Our eyes experience stress from excessive screentime and prolonged exposure to exterior aggressors such as pollen, pollution, and dust. The Innoxa Blue Formula drops moisturize and protect your eyes, immediately relieving any of these symptoms - but they also have a beautifying effect as they brighten your eyes and whiten the whites in your eyes, making your eyes look clear and energized.
Moisturizing and beautifying eye drops
For dry, tired, red eyes
Brightens and whitens red, yellow, and grey eyes
Immediately soothes discomfort and irritation in the eyes
Sterile, preservative-free
Tilt the dropper upside down and position it over the eye with your eye open.
Squeeze the dropper to apply one to two drops in the corner of each eye.
Can be used up to four times a day.
Methylene blue whitens the eyes
Cornflower provides anti-inflammatory properties
Trehalose hydrates and protects the cornea
Chamomile soothes
+ Chamomile and Cornflower Floral Waters, Sweet Clover and Eyebright Waters, Methylene Blue, Trehalose, Sodium Chloride. Buffered solution.
Innoxa is an innovative ophthalmic medical device lab based in Paris and specializes in the development, production, marketing, and distribution of eye care products.
Innoxa is dedicated to offering high-quality products that address a variety of eye problems. Using only registered formulas, safety, reliability, and harmlessness are at the core of Innoxa's innovations, which all comply with the standards of the European Community.
very nice
The dropper is a but tricky, the blue will stain but I didn't experience anything permanent. I love the natural ingredients. Once in the eye, it was nice and refreshing. It helped them feel back to normal. I already purchased again and one for a friend.
I Love it!
I really like this eye drops. When my eyes are tired and red from being in the computer I just put this eyes drops and my eyes feel so much better.
Amazing Stuff!!!
These are the holy grail of eye drops!!! I've tried every kind of eye drops out there & with all of them , I have to keep reapplying the drops , even past the allowed amount & my eyes never feeling at ease .. INNOXA are the only drops that do what they say, they work fast and I don't have to keep reapplying…They are most definitely the best eye drops out there !!!
Works quickly!
I was actually amazed at how quickly these drops made my dull/tired eyes look brighter and more awake!
I don't really care for the size of the dropper but besides that this is great product
Love love love
Great! Feels so good! It's a wake up call.
Soothing and simple
These drops are quick, easy way to ease tired eyes. Just be sure to keep a tissue handy to moovup the blue residue, otherwise you will stain your clothes.
Brightens
These drops both soothe and brighten tired eyes.